Zum 9. Mal wurde der trend & FORMAT Chrono Award, der jährlich die schönsten Uhren in sechs Kategorien auszeichnet, vergeben.
Gewählt wurden sie von den Leserinnen und Lesern von trend & FORMAT.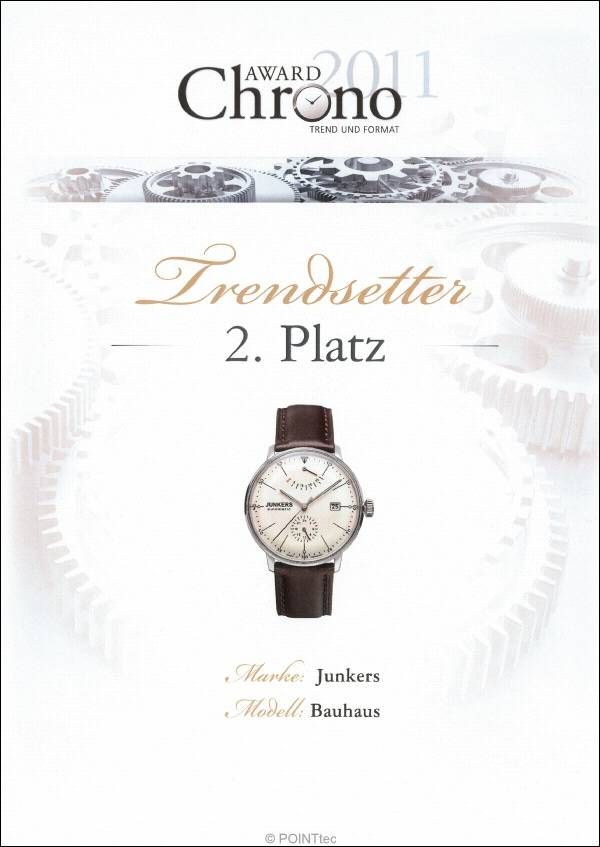 Das reduzierte und klare Bauhaus-Design hat bis heute nichts von seiner Faszination verloren und findet in den zeitlos schönen Junkers-Bauhaus-Uhren ein gelungenes Revival….und dies wurde honoriert, denn beim diesjährigen  trend & FORMAT Chrono Award gewinnt JUNKERS mit dem Modell "Bauhaus" den 2. Platz in der Kategorie Trendsetter.
********************************************************************************************************
English – Version
The trend & FORMAT Chrono Award, which annually distinguishes the finest watches in six categories was awarded the 9th time this year. The watches have been chosen by the readers of  trend & FORMAT.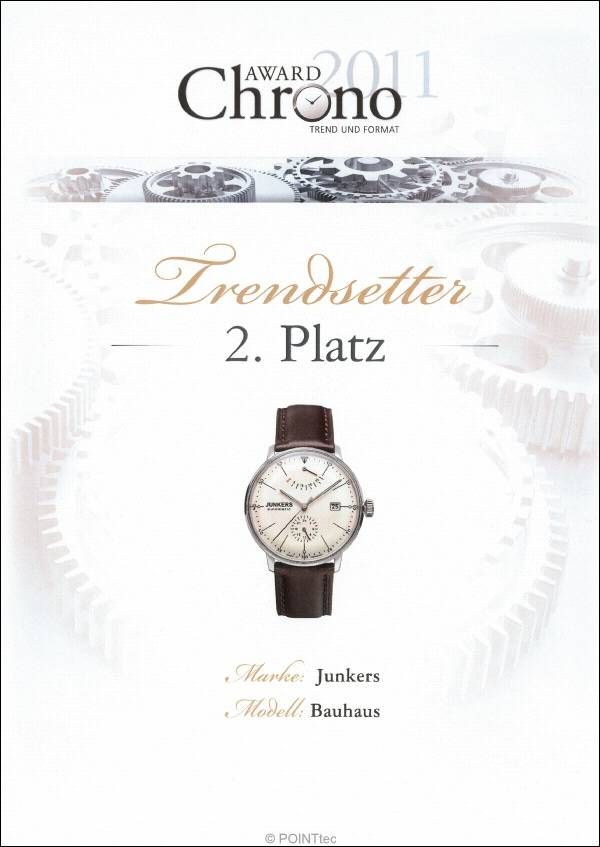 The reduced and clear Bauhaus design today has lost nothing of its fascination and takes place in the timeless Bauhaus Junkers watches a successful revival …. and this was rewarded, because the second place in the category trendsetter of this year's trend & FORMAT Chrono Award goes to the brand new JUNKERS "Bauhaus" model.