ARISTO lässt sein neues Chronographen-Werk in der Schweiz fertigen.
Man hat dort einen sehr kompetenten Hersteller gefunden, der zunächst in kleineren Serien diese Uhrwerke liefern wird.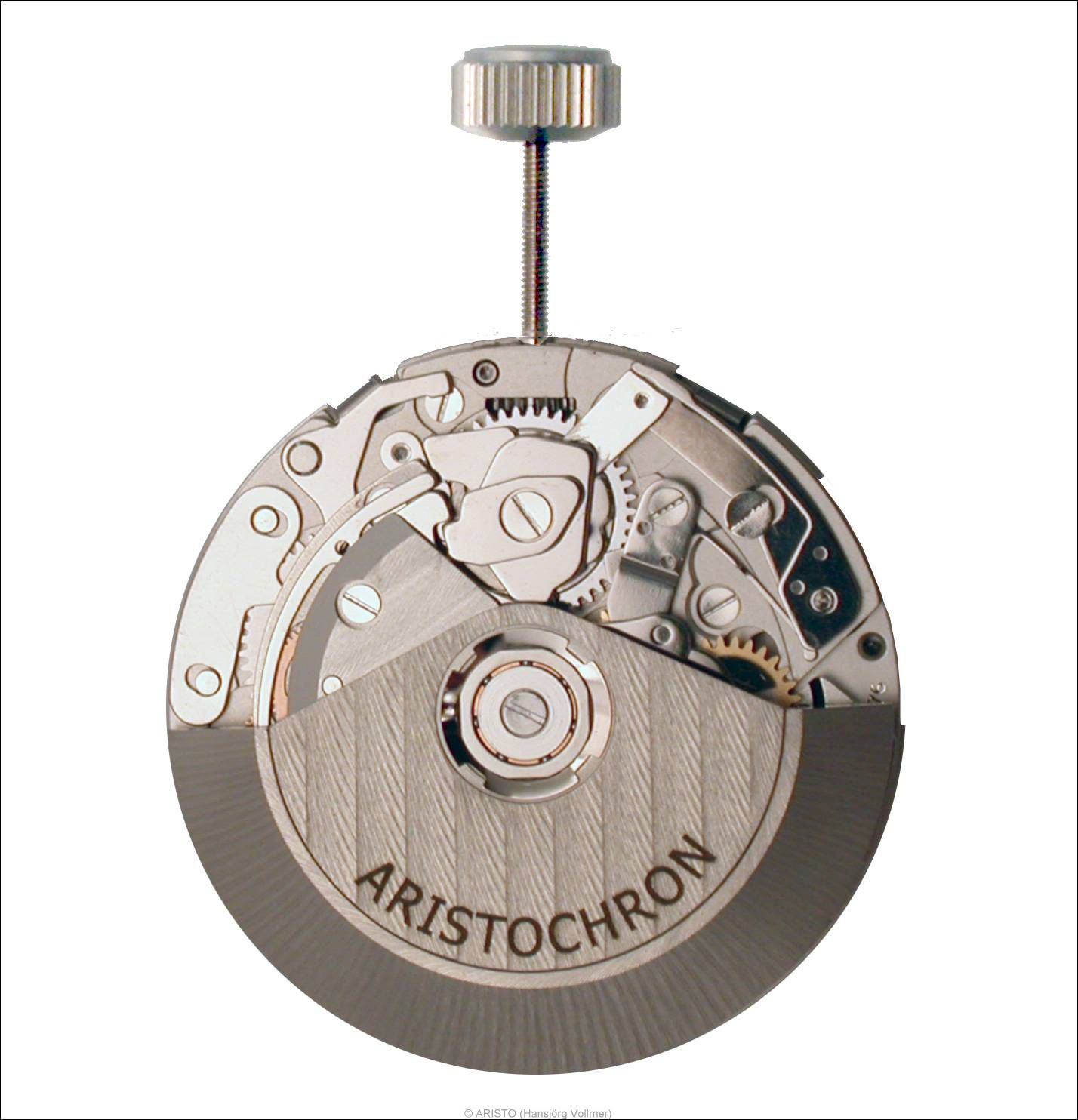 Technische Daten und Beschreibung des ARISTOCHRON SW 500:
Caliber 13 1/4, 28.800 A/h, 25 Steine
Incabloc Stoßsicherung
Sekunden-Stopp
Gangreserve 42 Stunden
Stoppfunktionen Sekunden, Minuten, Stunden.
Die MESSERSCHMITT Chronographen sind die ersten Uhrenserien, die mit diesem Werk ausgestattet werden.
Im ARISTOCHRON vereinigen sich aktuelle Swissmade-Präzision mit Pforzheimer Uhrmacher-Tradition.
Text und Bildmaterial: Mit freundlicher Genehmigung von ARISTO (Hansjörg Vollmer)
***********************************************************************************************************
ARISTOCHRON SW 500
ARISTO is going to purchase its new automatic chronograph movement from a high-end movement supplier located in Switzerland.
They identified a very experienced manufacturer to start delivering the first movements in a small quantity now.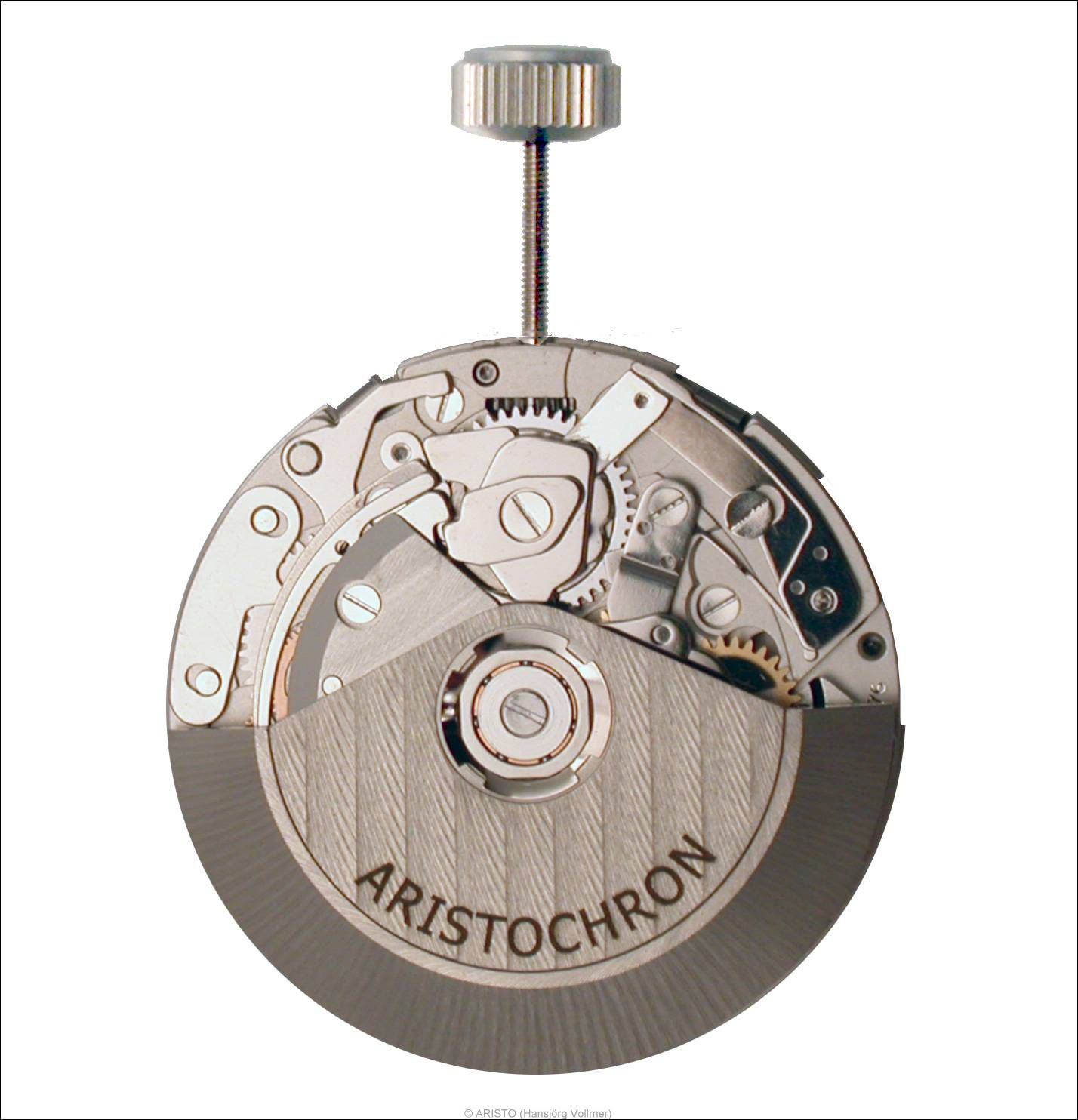 Specification of the ARISTOCHRON SW 500:
     Caliber 13 1/4, 28,800 A / h, 25 jewels
     Incabloc shock protection
     Stop-second
     Power reserve 42 hours
     Stop functions seconds, minutes, hours.
The MESSERSCHMITT chronograph watches are the first models, which come along with this new movement.
The new movements combines Swiss-made precision with Pforzheim watchmaking tradition.
Text and images courtesy of ARISTO (Hansjörg Vollmer)