Die erste Einzeigeruhr mit optimierter Ablesbarkeit – Hohe Ablesegenauigkeit dank doppelter Skalengröße.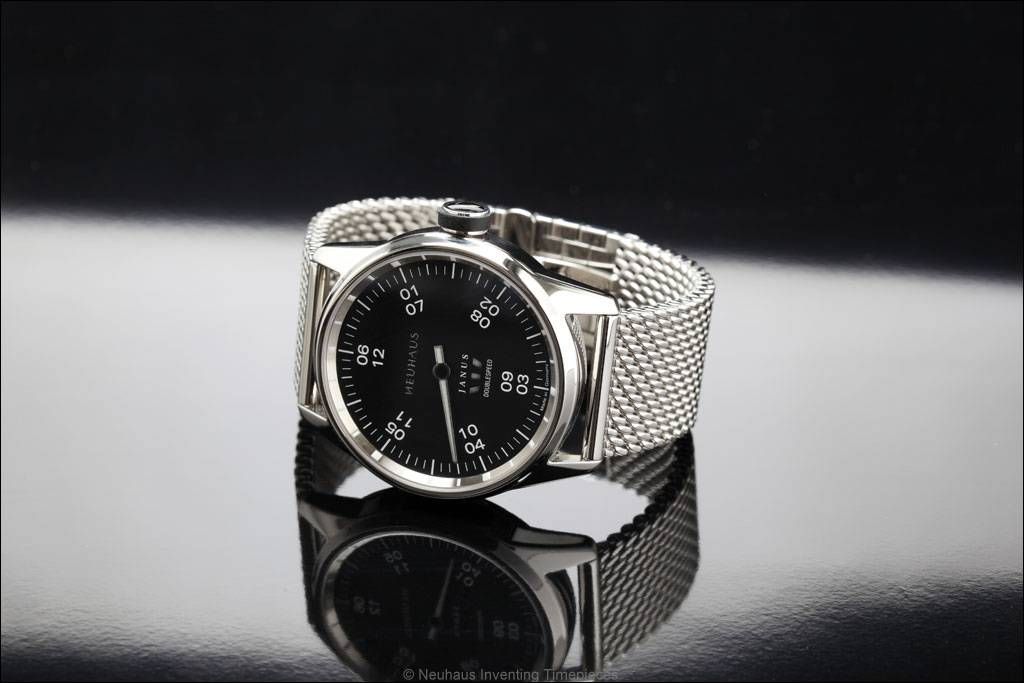 Einzeigeruhren verzichten auf den Minutenzeiger. Es gibt nur einen Stundenzeiger. Dieser bewegt sich bei der Janus DoubleSpeed mit doppelter Geschwindigkeit. Ergebnis ist eine, dank verdoppelter Skalengröße, nie da gewesene Ablesegenauigkeit bei Einzeigeruhren.
Dass die Uhr läuft, sieht man auch ohne Sekundenzeiger auf einen Blick: Unter drei schmalen Zifferblatt-Ausschnitten rotiert eine Scheibe mit schwarz-weißen Sektoren. Und das neuartige Nachtsicht-Design wird erst dann richtig wahrnehmbar, wenn es nötig ist – bei Dunkelheit.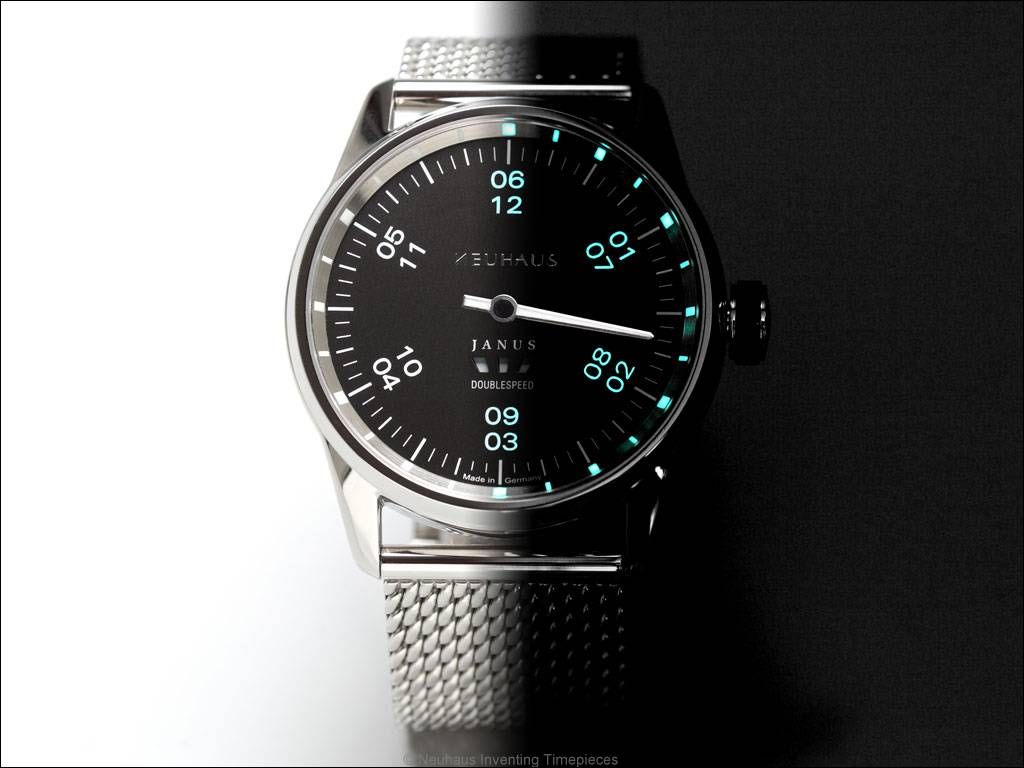 Angetrieben wird die Janus DoubleSpeed von einem in uhrmacherischer Perfektion umgerüsteten klassischen Handaufzugswerk, sichtbar durch den Glasboden.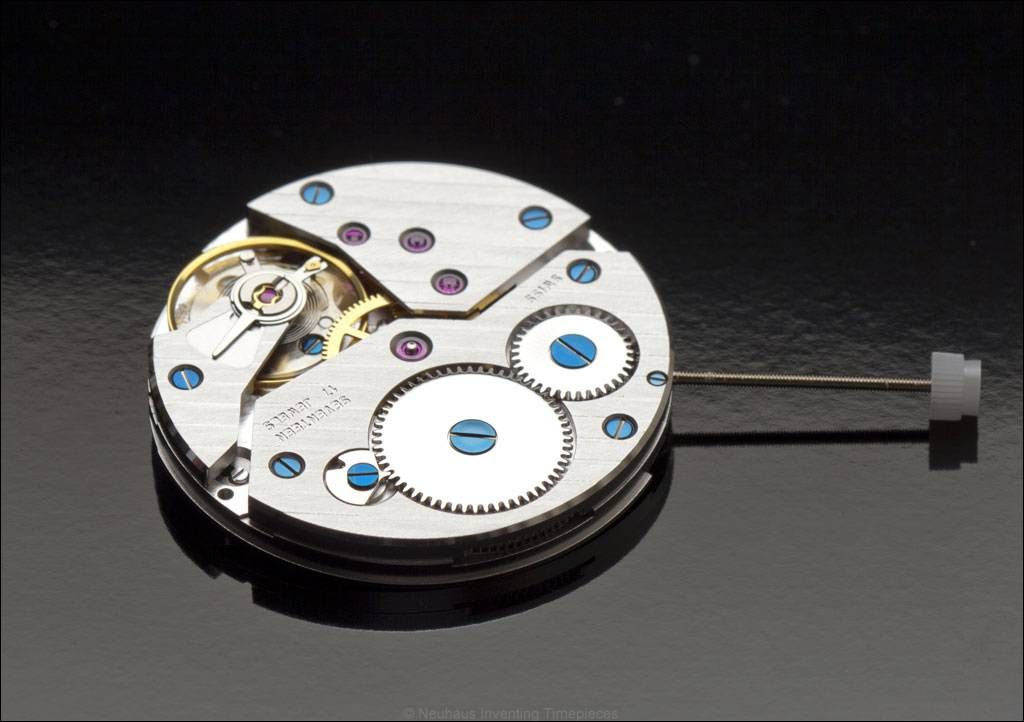 Weltweit gibt es nur 99 Stück mit dem schwarzen Zifferblatt. Verkauft werden sie ausschließlich über den eigenen Web-Shop, um ein attraktives Preis-Leistungs-Verhältnis sicherzustellen.
Preise: mit Milanaiseband 2.490,00 Euro
mit Lederband 2.340,00 Euro
Liefertermin auf Anfrage in der Reihenfolge der Bestellungen
Neuhaus Inventing Timepieces
Ludwigshafener Str.11
D-86157 Augsburg
Links:
*************************************************************************************************
NEUHAUS: JANUS DoubleSpeed
The first one-hand watch with improved readability – High reading accuracy due to dual scale size.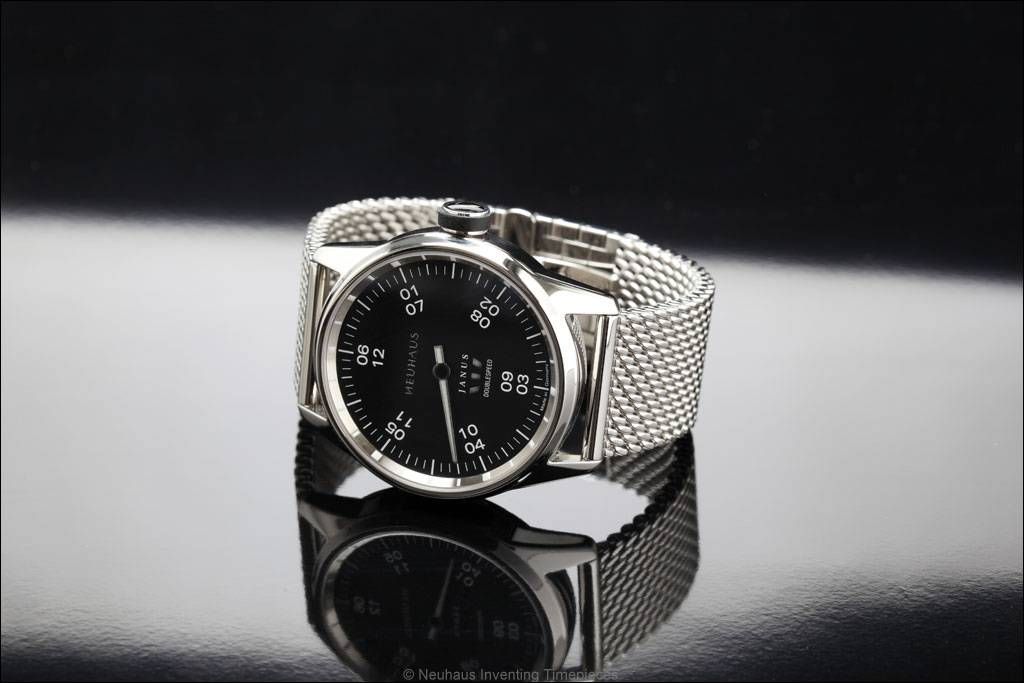 Single-hand watches waive the minute hand. There is only an hour hand. The NEUHAUS JANUS moves at double speed. Result is, thanks to double the speed and increase the size of the scale an unprecedented reading accuracy of one hand watches.
Monitoring that the watch is running, you can find out even without a second hand at a glance: three disks with black and white sectors rotate in small sub dial-outs. And the new night-vision design is only noticeable when needed – in the dark.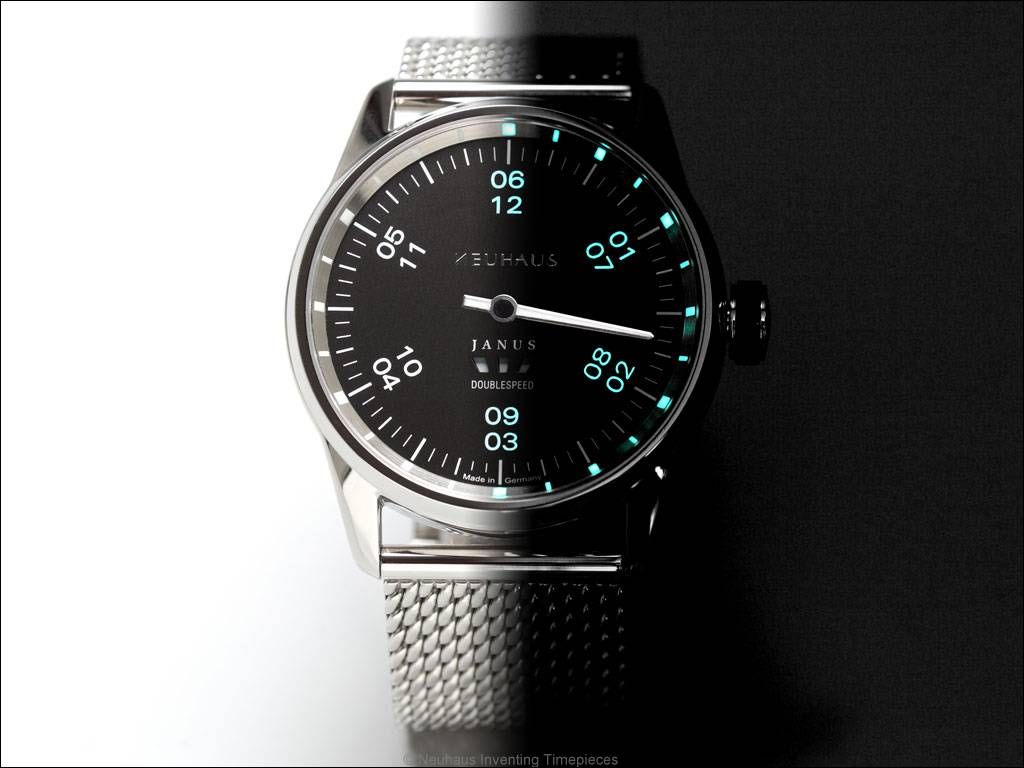 JANUS DoubleSpeed is powered by a classic hand-wound movement modified with horological perfection and visible through the glass bottom.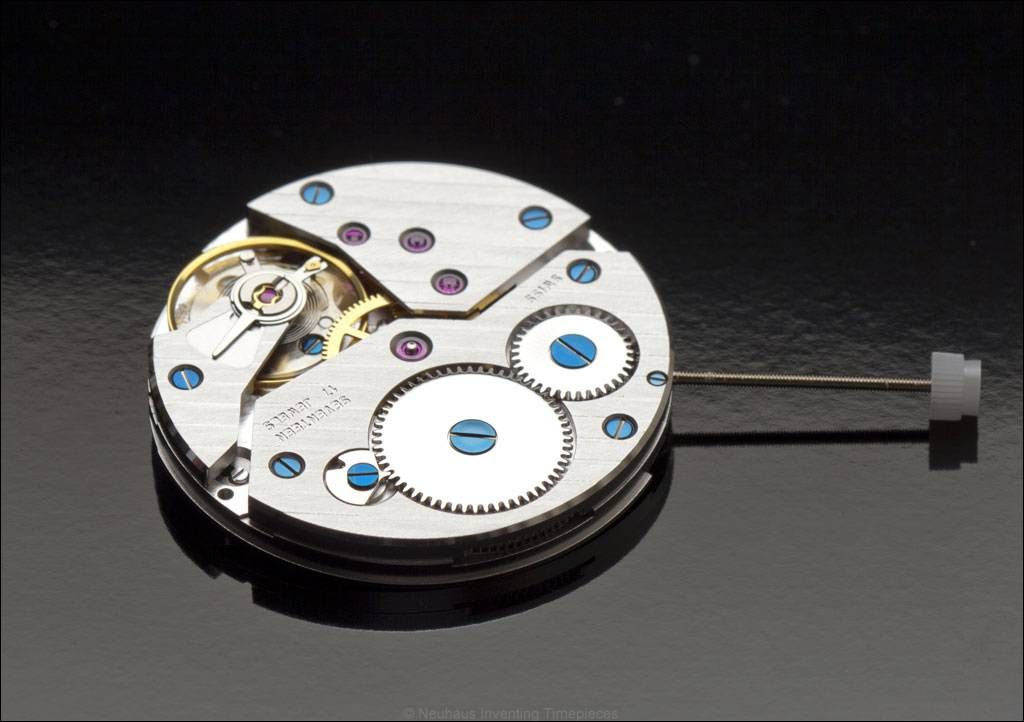 There are only 99 pieces avauilable with the black dial. They are sold exclusively through their own web store, to offer an attractive price-performance ratio.
Price: with Milanaise Bracelet 2.490,00 Euro
with Leather Bracelet 2.340,00 Euro
Delivery on request.
Neuhaus Inventing Timepieces
Ludwigshafener Str.11
D-86157 Augsburg
Germany
Links: