Die Zeitmesser der berühmten sächsischen Uhrenmarke A. Lange & Söhne gibt es in Australien erstmalig bei "Watches of Switzerland" in Melbourne.
Mit 224 Verkaufspunkten weltweit hat A. Lange & Söhne eine äußerst exklusive Distribution. Seit Ende des vergangenen Jahres sind Uhren der sächsischen Traditionsmarke auch in Australien bei "Watches of Switzerland" in Melbourne erhältlich.
1997 gegründet, hat sich dieser renommierte Fachhändler für hochwertige Uhren in Australien etabliert.
Die Boutiquen von "Watches of Switzerland" befinden sich in den besten Einkaufslagen von Melbourne, Sydney, Brisbane und Perth. Das Portfolio umfasst die bekanntesten Marken der internationalen Feinuhrmacherei.
"Wir fühlen uns sehr geehrt, dass A. Lange & Söhne unsere Boutique in Melbourne als ersten Verkaufspunkt der Marke in Australien ausgewählt hat", freut sich Eric van der Griend, Geschäftsführer von "Watches of Switzerland", und erklärt weiter: "Diese Entscheidung für Melbourne als Verkaufspunkt ist eine Bestätigung für die wachsende Bedeutung des australischen Uhrenmarktes. A. Lange & Söhne genießt hier ein hohes Ansehen bei Uhrensammlern und Uhrenkennern. Sie werden es daher sehr zu schätzen wissen, dass sie die einzigartigen Zeitmesser nun auch vor Ort bewundern können."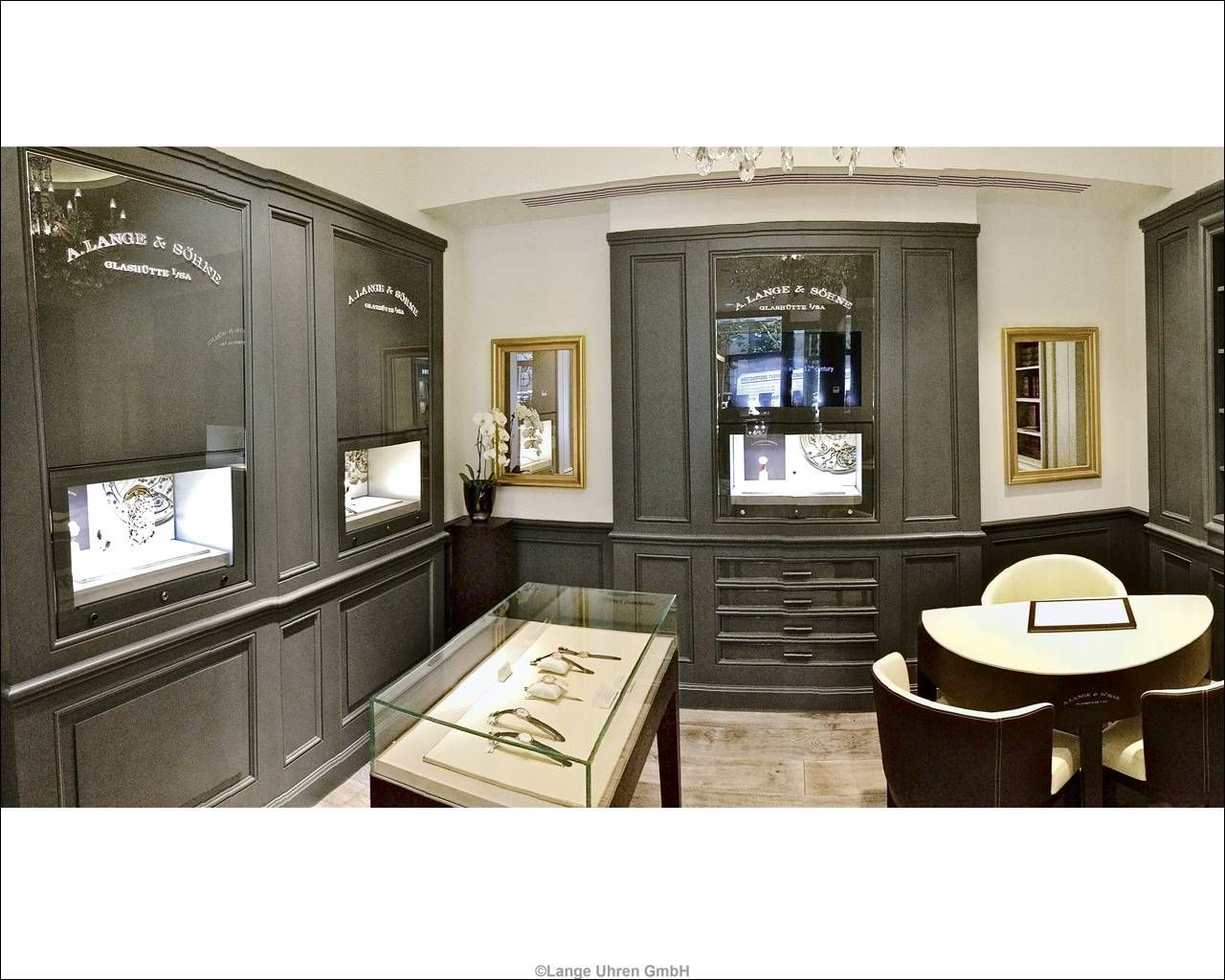 Über A. Lange & Söhne
Der Dresdner Uhrmacher Ferdinand A. Lange legte mit der Gründung seiner Uhrenmanufaktur 1845 den Grundstein für die sächsische Feinuhrmacherei. Seine
hochwertigen Taschenuhren sind bei Sammlern in aller Welt noch immer heiß begehrt. Nach dem Zweiten Weltkrieg wurde das Unternehmen enteignet und der
Name A. Lange & Söhne geriet beinahe in Vergessenheit. Im Jahr 1990 wagte Walter Lange, der Urenkel von Ferdinand A. Lange, den Neubeginn. Heute werden
bei Lange pro Jahr nur wenige Tausend Armbanduhren aus Gold oder Platin hergestellt. In ihnen arbeiten ausschließlich selbstentwickelte und aufwendig von
Hand dekorierte und montierte Uhrwerke. Mit über 40 Manufakturkalibern konnte A. Lange & Söhne sich in wenig mehr als 20 Jahren eine Spitzenposition unter
den besten Uhrenmarken der Welt sichern. Zu den größten Erfolgen zählen innovative Zeitmesser wie die LANGE 1 mit dem ersten Großdatum in einer
Serienarmbanduhr und die LANGE ZEITWERK mit einer exakt springenden Ziffernanzeige von beispielhafter Klarheit. Beide Modelle sind mittlerweile zu Ikonen
der traditionsreichen Marke geworden.
Quelle:
Text und Bilder mit freundlicher Genehmigung von  A. Lange & Söhne (Lange Uhren GmbH)
Links: 
*****************************************************************************************************
A. Lange & Söhne now also available "Down Under"
From now on timepieces from the renowned Saxon watch brand A. Lange & Söhne are available in Australia at "Watches of Switzerland" Melbourne.
With 224 points of sale worldwide, the distribution of A. Lange & Söhne is extremely exclusive. Since end of last year, timepieces of the renowned Saxon watch brand are also available in Australia, at "Watches of Switzerland" in Melbourne.
Established in 1997, this watch specialty retailer successfully runs four boutiques which are located within premium retail locations in Melbourne, Sydney, Brisbane and Perth. The "Watches of Switzerland" range includes the finest brands of the international haute horlogerie.
As Eric van der Griend, Managing Director of "Watches of Switzerland" explains, "We are thrilled and honoured for our Melbourne boutique to have been appointed the first point of sale in Australia for A. Lange & Söhne." And he continues, "To have Melbourne established as the point of sale is an acknowledgement of the maturity of the Australian watch market as a whole. Australian watch collectors and connoisseurs are known to have a keen appreciation for A. Lange & Söhne, so it is wonderful that they can now come to experience the distinguished timepieces locally."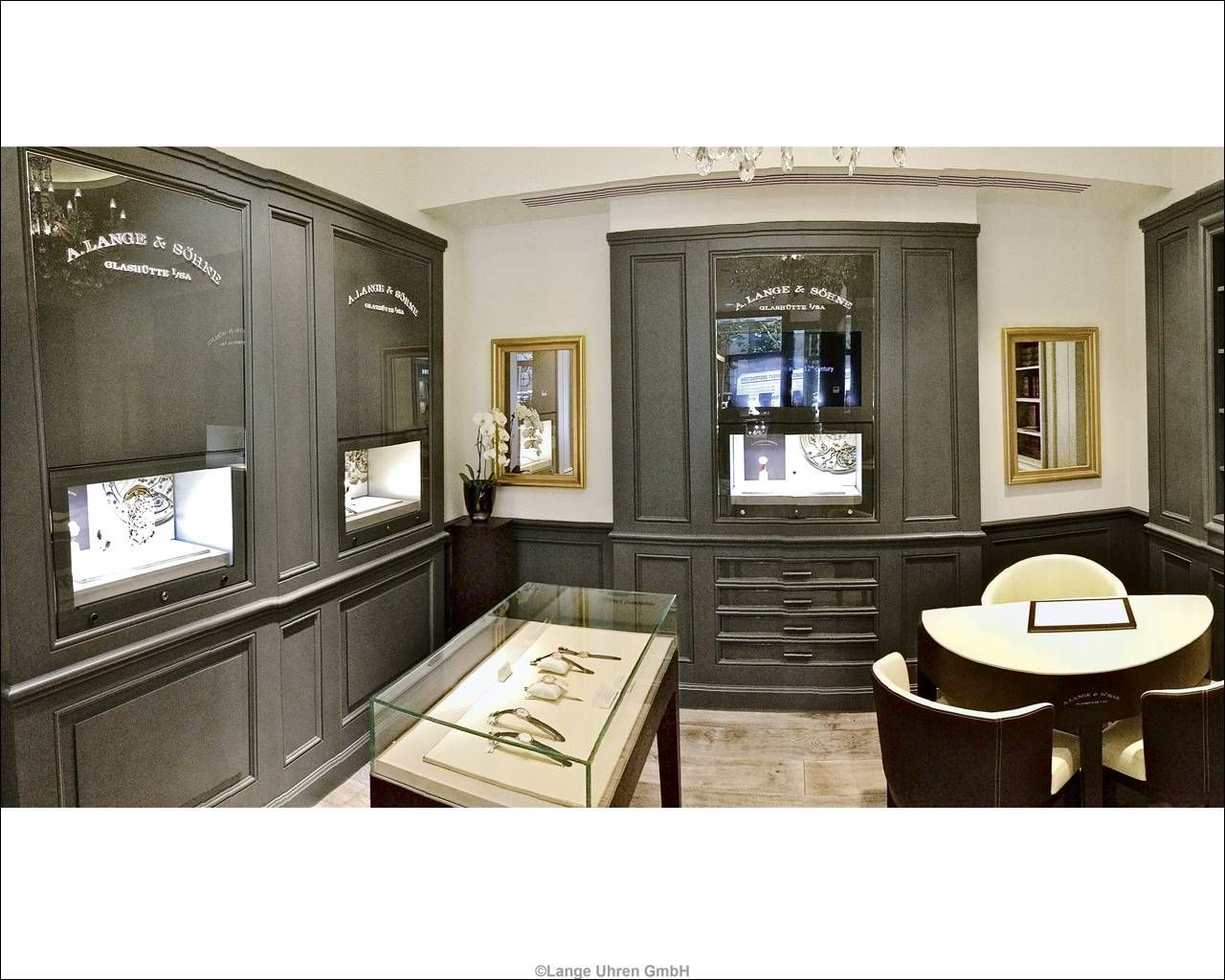 About A. Lange & Söhne
When Ferdinand A. Lange, a Dresden watchmaker, established his watch manufactory in 1845, he laid the cornerstone of Saxony's precision watchmaking. His
precious pocket watches remain highly coveted among collectors all over the world. The company was expropriated after World War II, and the name A. Lange &
Söhne nearly fell into oblivion. In 1990, Ferdinand A. Lange's great-grandson Walter Lange had the courage to relaunch the brand. Today, Lange crafts only a few
thousand wristwatches in gold or platinum per year. They are endowed exclusively with proprietary movements that are lavishly decorated and assembled by
hand. In a period of little more than 20 years, A. Lange & Söhne developed over 40 manufacture calibres and secured a top-tier position among the world's finest
watch brands. Its greatest successes include innovative time-keeping instruments such as the LANGE 1 with the first outsize date in a series produced wristwatch
as well as the LANGE ZEITWERK with its supremely legible, precisely jumping numerals. Meanwhile, both models have become icons of a brand rich in tradition.
Links:
Quelle:
Text und Bilder mit freundlicher Genehmigung von A. Lange & Söhne (Lange Uhren GmbH)