Am 3. April endete die Baselworld 2014, die in diesem Jahr von rund 150.000 Personen aus der ganzen Welt besucht wurde. Glashütte Original konnte eine äußerst positive Bilanz der Messe ziehen und verzeichnete ein großes Interesse an den Neuheiten sowie der aktuellen Kollektion.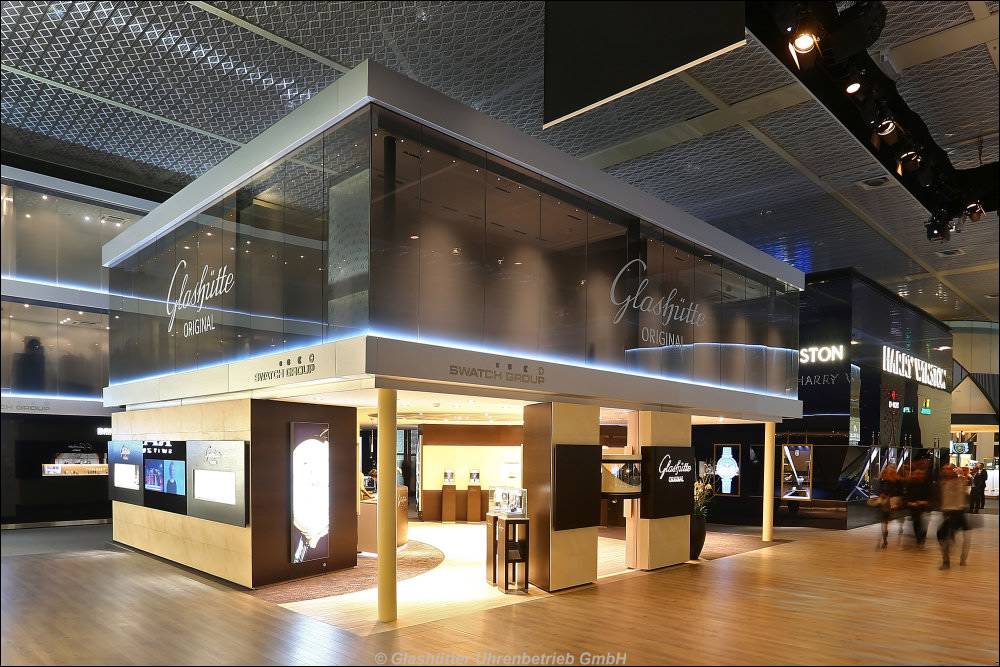 Der Stand der deutschen Uhrenmanufaktur – um ca. 100 m2 größer als im Vorjahr und auf 3 Etagen verteilt – war während der acht Messetage sehr gut besucht und befand sich in
unmittelbarer Nähe zu den anderen Prestige- und Luxusmarken der Swatch Group in Halle 1.0.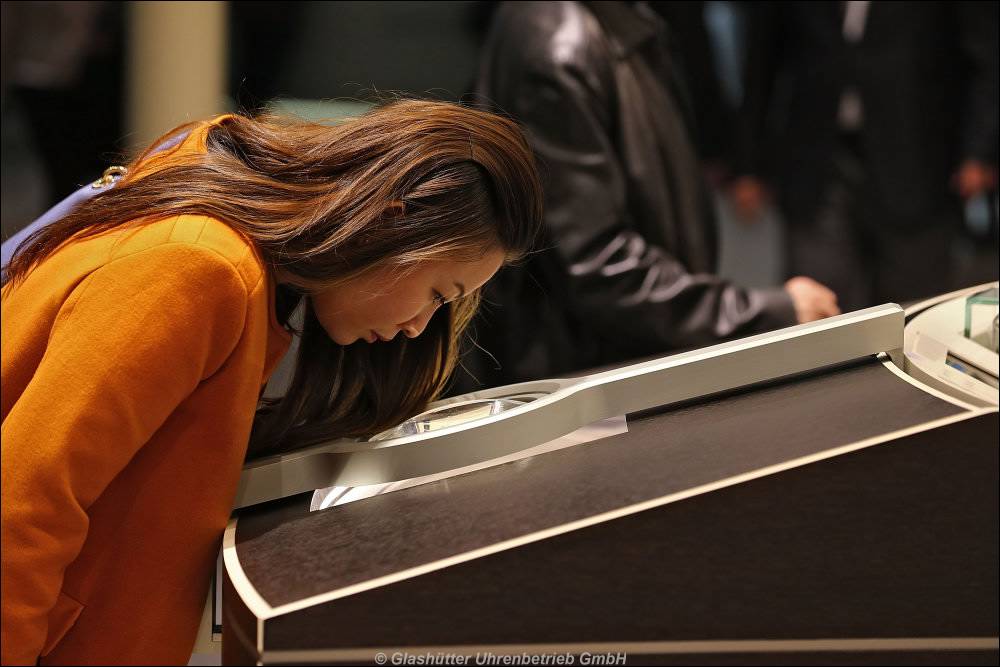 Eine holographische Inszenierung sowie ein sogenannter "Wondertable" zogen zahlreiche
interessierte Besucher an, die mittels einer großen Lupe filigrane Komponenten, verschiedene Baugruppen, hauchzarte Zifferblätter und komplexe Uhrwerke aus der Nähe betrachten konnten.
Händler, Fachjournalisten sowie Endkunden zeigten sich besonders beeindruckt von dem neuen integrierten Chronographen aus dem Haus Glashütte Original, der mit dem manufaktureigenen Kaliber 37 ausgestattet ist. Erhältlich ist das solide Uhrwerk in dem eleganten Senator Chronograph Panoramadatum und dem eher sportlich ambitionierten Seventies Chronograph Panoramadatum.
Um die Funktionsweise dieses innovativen Chronographen zu veranschaulichen, wurde speziell ein Hologramm konzipiert, das scheinbar schwebend in einer Vitrine zu sehen war.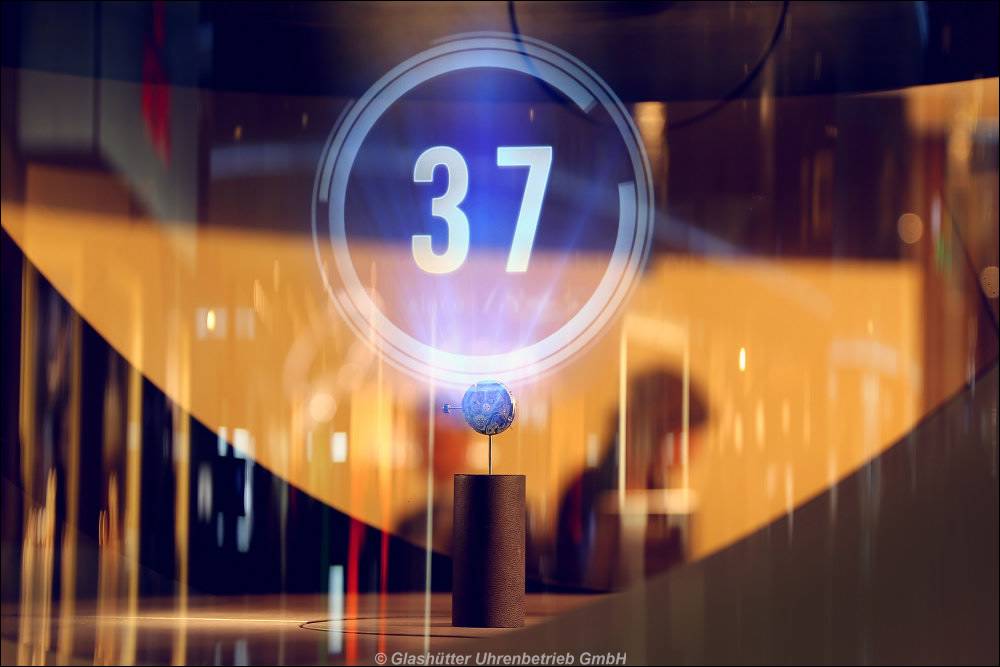 Auch die anderen Neuheiten der sächsischen Manufaktur, wie z.B. die neue PanoMaticInverse oder die Senator Handaufzug Skelettierte Edition, wurden bei Fachgesprächen und persönlichen Produktpräsentationen sehr positiv bewertet.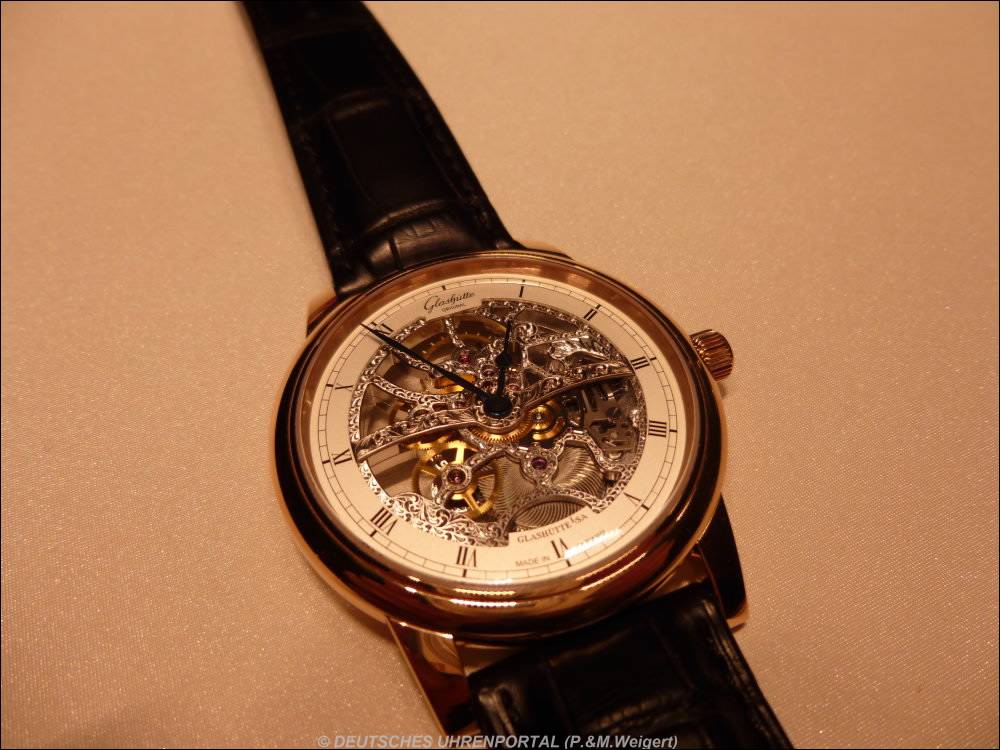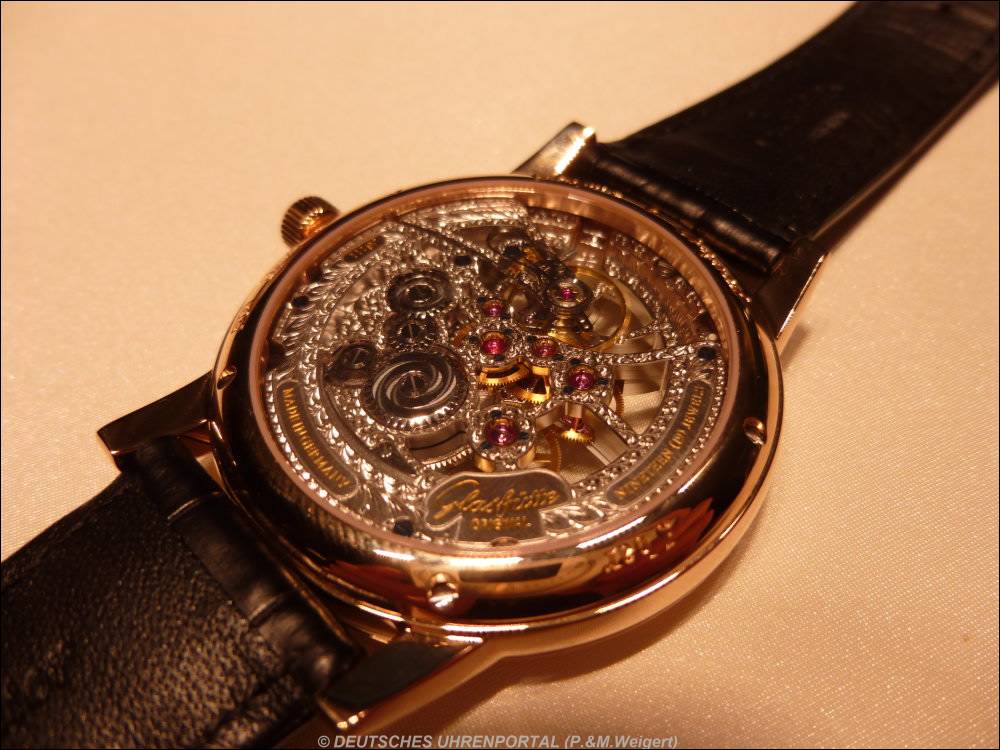 Bilder: Senator Handaufzug Skelettierte Edition
Die Auslieferung der in Basel vorgestellten Neuheiten ist für den Spätsommer 2014 geplant.
Links: 
***********************************************************************************
English-Version
April 3 saw the close of Baselworld 2014, visited this year by approximately 150,000 people from all over the world. It was a very successful event for Glashütte Original, as the firm's new products and its current collection attracted a great deal of interest.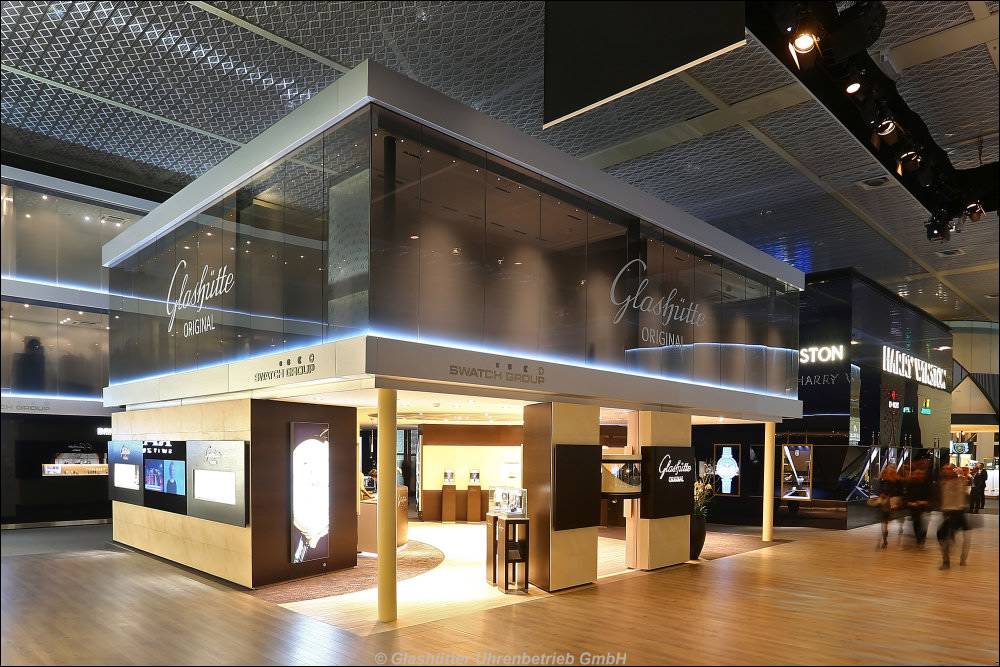 The German watchmaker's booth, some 100m2 larger than the previous year's and distributed over three floors, was situated in close proximity to other prestige and luxury brands of the Swatch Group, in Hall 1.0.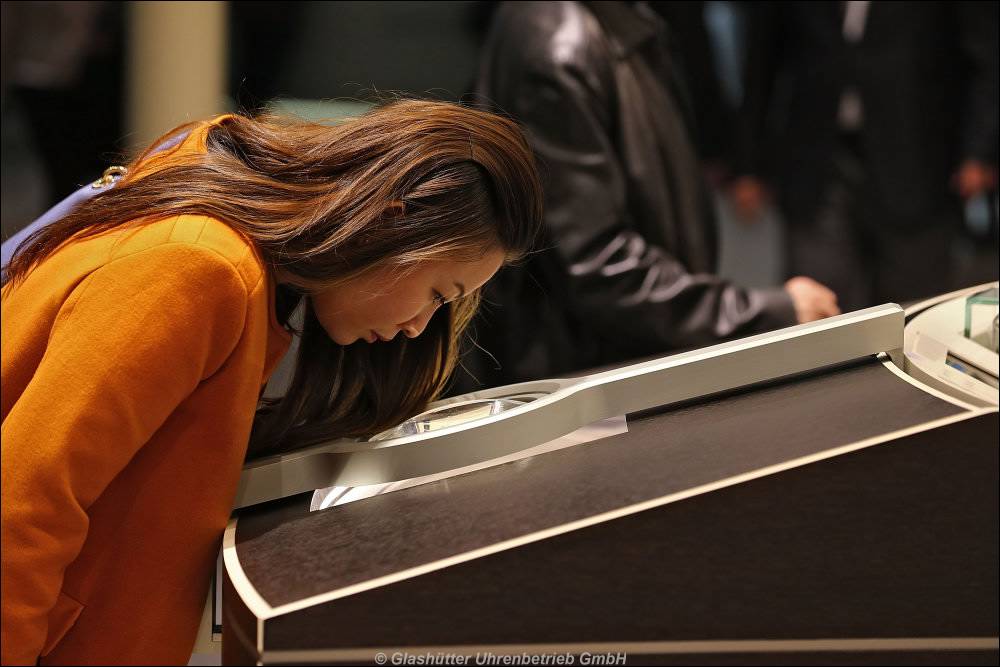 A holographic presentation and a so-called "Wondertable" drew numerous interested visitors, who made use of a large magnifying glass to take a close-up look at filigreed components, extremely delicate dials and a selection of subassemblies and complex movements.
Retailers, trade journalists and customers were particularly impressed by Glashütte Original's new, fully integrated chronograph movement, the Calibre 37. This solid, substantially built movement is available in the elegant Senator Chronograph Panorama Date as well as in the more casual and sporty Seventies Chronograph Panorama Date.
To illustrate how this innovative chronograph works, the firm presented a a hologram that
appeared to float in the air within a display case at the booth. The other new products from the Saxon manufactory, such as the PanoMaticInverse and the Senator Manual Winding Skeletonized Edition, were also very well received at product presentations and in discussions with experts in the field.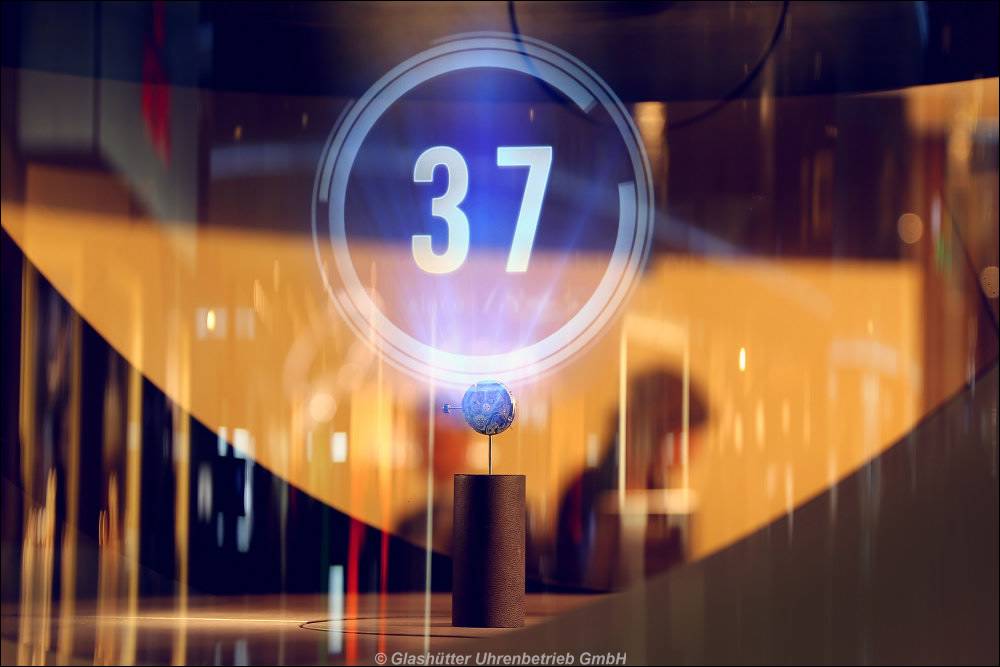 The delivery of the new models presented in Basel is scheduled for late summer 2014.
Links: