Das Cockpit einer JU 52 mit seinen faszinierenden Anzeigen und Instrumenten übt auch auf den modernen Betrachter eine ganz besondere Anziehung aus.
Diese Faszination vermitteln auch die Uhren der Serie "Cockpit JU 52" durch das Zusammenspiel der Zifferblätter im Cockpit-Look mit einem sportlichen Gehäuse.
Die Firma Junkers erweitert ihre Serie Cockpit JU 52 um einige Modelle.
Hier können wir Ihnen ein ganz neues Modell der Serie präsentieren.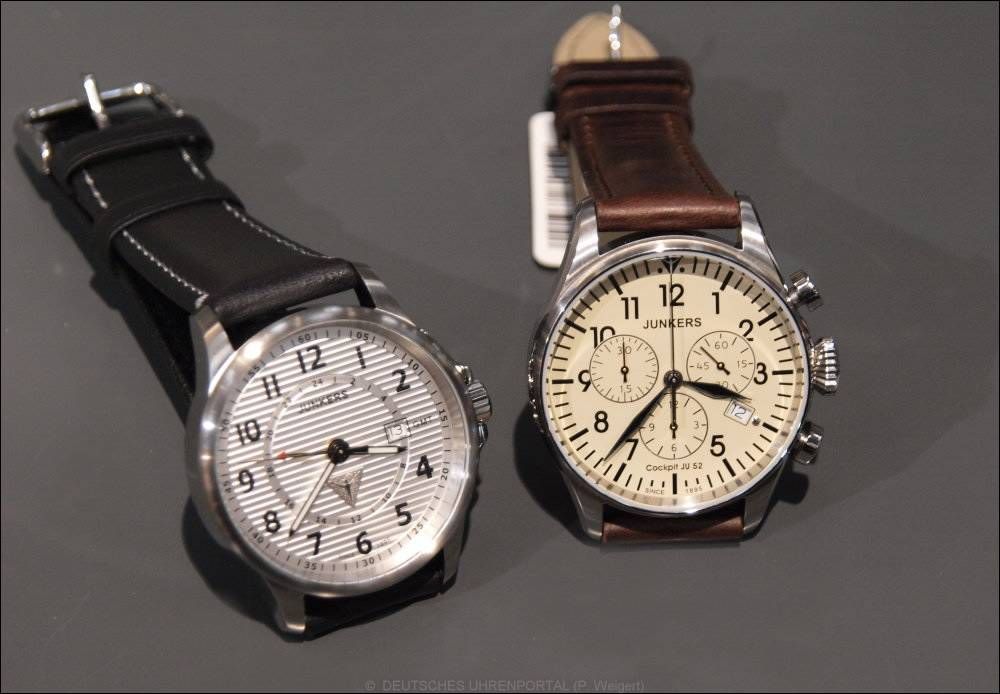 Rechts im Bild:  Aufgenommen auf der Inhorgenta 2012.
Der Cockpit Chronograph (Ref. Nr. 6180-5).
Als Werk ist hier das Ronda 5030D verbaut.
Das Gehäuse hat einen Durchmesser von 40mm.
Weblinks: 
******************************************************************************************************
The cockpit of a JU 52 aircraft, with its fascinating displays and instruments, performs to the modern viewer like a very special attraction.
By the interaction of the dials and the cockpit-style like an athletic body the timepieces of the Series "Cockpit JU 52" provides its fascination.
The Junkers Ju 52 Cockpit collection has expanded to some more models.
Here we can present a completely new model in the series.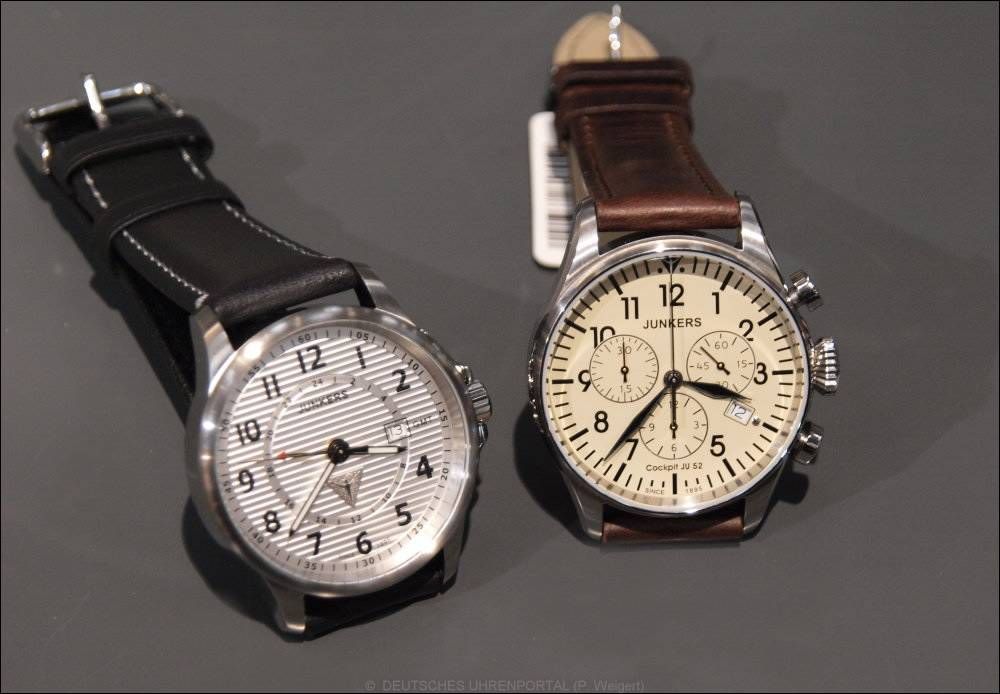 On the right: Recorded at Inhorgenta 2012th
The Cockpit Chronograph (Ref. No. 6180-5) using the Quartz movement Ronda 5030D.
The housing has a diameter of 40mm.
Weblinks:
Source: Text courtesy of POINTtec Ltd.