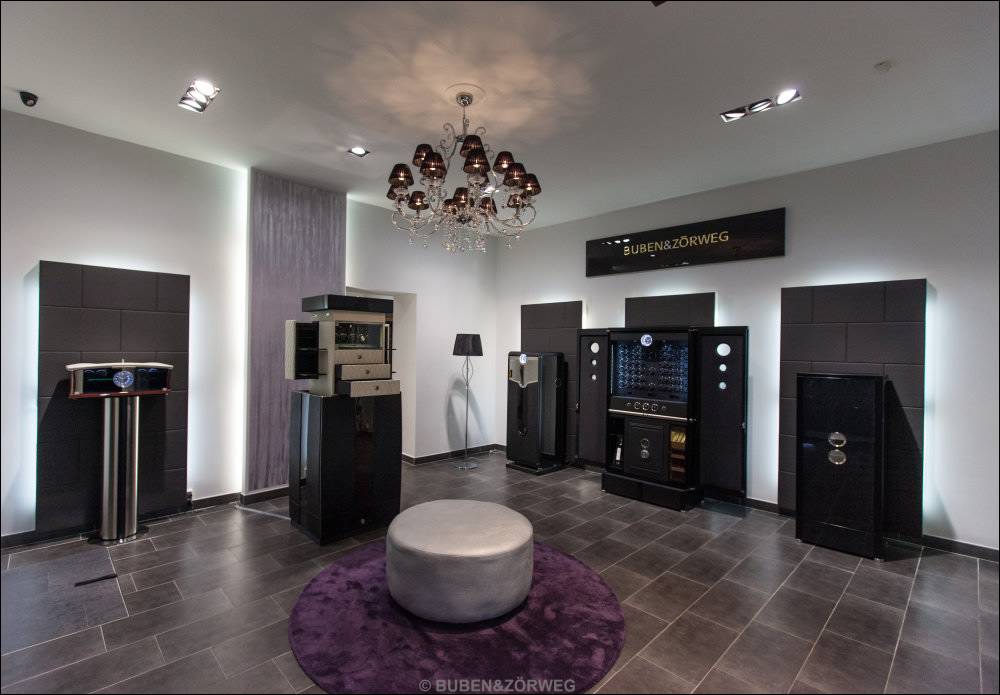 Mit einem exklusiven Event wurde am 14.06.2013 die erste BUBEN&ZÖRWEG Boutique in Europa offiziell eröffnet.
Dieser Abend stand mit Aston Martin Sportwagen, erlesenen Zigarren und Roulette ganz im Zeichen von James Bond.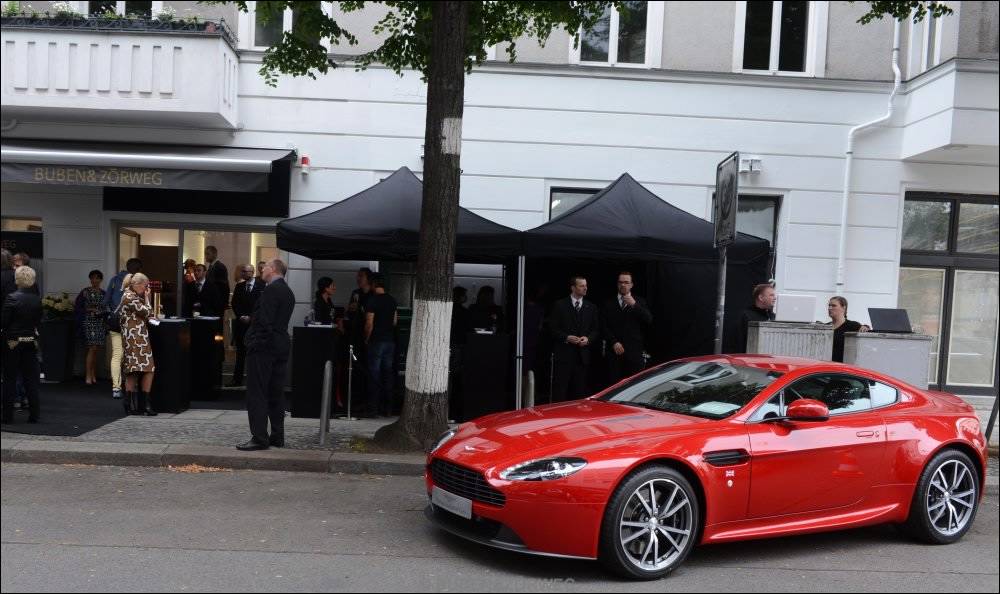 Die über 100 geladenen Gäste wurden am Eingang der BUBEN&ZÖRWEG Boutique in der Bleibtreustraße 29 in Berlin von Hostessen in eleganter Robe mit Champagner und Martini empfangen.
Nach der Eröffnungsansprache der Eigentümervertreter Daniel Zörweg und Harald Buben sowie Herrn Igol als Boutique-Manager führte Stargast Mariella Ahrens charmant durch den Abend.
Den begeisterten Besuchern wurden nicht nur die luxuriösen Meisterstücke von BUBEN&ZÖRWEG und exklusive Schmuckstücke von Chopard präsentiert, sie durften ihr Glück auch beim Roulette auf die Probe stellen und hatten die Chance auf den Gewinn exklusiver Preise. Dabei sorgten vertraute Klänge aus James Bond-Filmen für die musikalische Untermalung des Abends.
Als außergewöhnliches Highlight bezauberte Mariella Ahrens die Gäste mit der Enthüllung der Meisterstücke von BUBEN&ZÖRWEG, die zuvor unter einem Tuch verborgen waren und so gespannte Blicke auf sich zogen. Höhepunkt des Abends war die Enthüllung und Präsentation des "Object of Time One-77", dem BUBEN&ZÖRWEG Zeitobjekt, das in Kooperation mit Aston Martin entwickelt wurde, sowie die Enthüllung des "X-007", einem Hochsicherheitssafe für Schmuck und Uhren.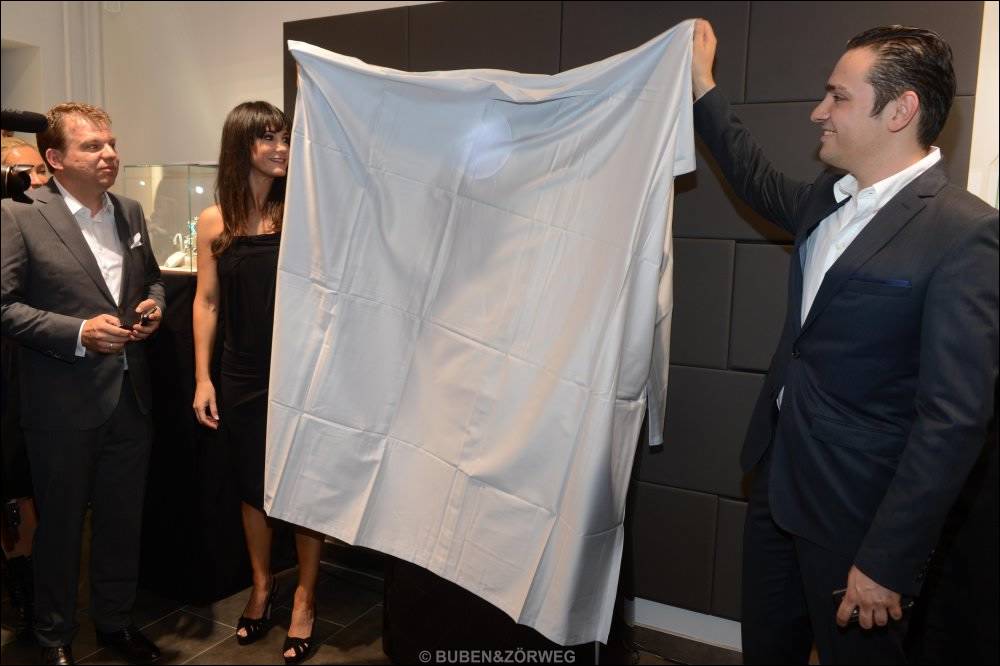 Die BUBEN&ZÖRWEG Boutique in der Bleibtreustraße 29 befindet sich in unmittelbarer Nähe zum Kurfürstendamm, der nicht nur für die Präsenz namhafter Luxusmarken wie Louis Vuitton und Hermés bekannt ist.
Auf fünfzig Quadratmetern werden Uhrenliebhaber von Herrn Igol, dem Boutique-Manager, persönlich in Empfang genommen und können die Meisterstücke von BUBEN&ZÖRWEG in Augenschein nehmen.
Anschrift:
Buben&Zörweg Boutique Berlin
Bleibtreustraße 29
D – 10707 Berlin
Links: 
***************************************************************************************
BUBEN&ZORWEG OPENS BOUTIQUE IN BERLIN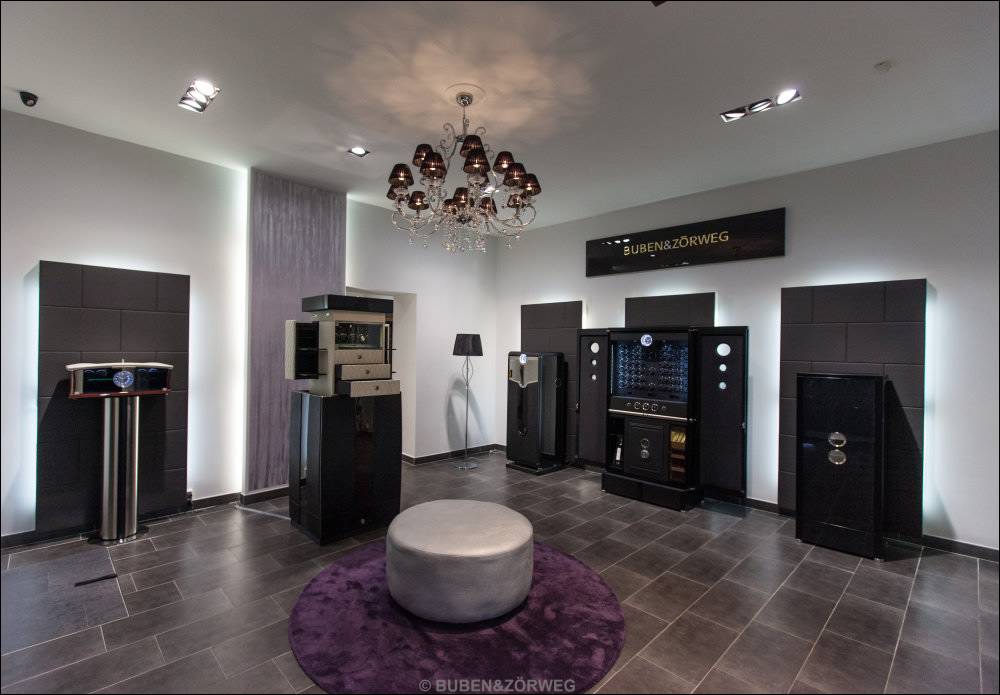 The first BUBEN&ZORWEG boutique in Europe was officially opened during a special event held last weekend. Aston Martin sports cars, fine cigars and a roulette table turned the evening of June 14 into a scenario characteristic of James Bond.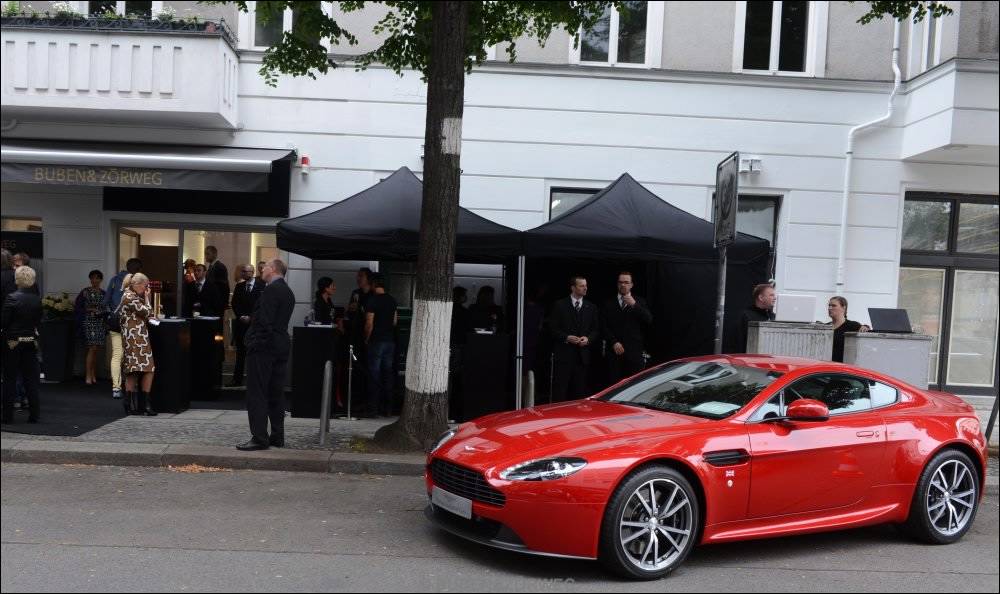 On Friday evening elegantly dressed hostesses welcomed more than 100 invited guests with champagne and martinis at the entrance to the BUBEN&ZORWEG Boutique in Bleibtreustrasse 29 in Berlin. Aston Martin sports cars parked outside the boutique were the first objects to catch the eye and set the scene for the official opening event inspired by James Bond.
Following opening speeches by Daniel Zorweg and Harald Buben as representatives of the owners and boutique manager Mr. Igol, star guest Mariella Ahrens took over as the charming MC for the evening.
In addition to experiencing a presentation of the luxurious masterpieces from BUBEN&ZORWEG and exclusive jewellery from Chopard, the enthusiastic guests also had the opportunity to try their luck at roulette and stood the chance of winning exclusive prizes. The familiar sounds of James Bond film scores provided a befitting musical backdrop.
Mariella Ahrens captivated the audience with a special highlight, namely the unveiling of the BUBEN&ZORWEG masterpieces that were concealed beneath a cloth and had already attracted many a curious glance. The highlight of the evening was the unveiling and presentation of the "Object of Time One-77", the BUBEN&ZORWEG object of time developed in cooperation with Aston Martin, and the unveiling of the "X-007", a high-security safe for jewellery and watches.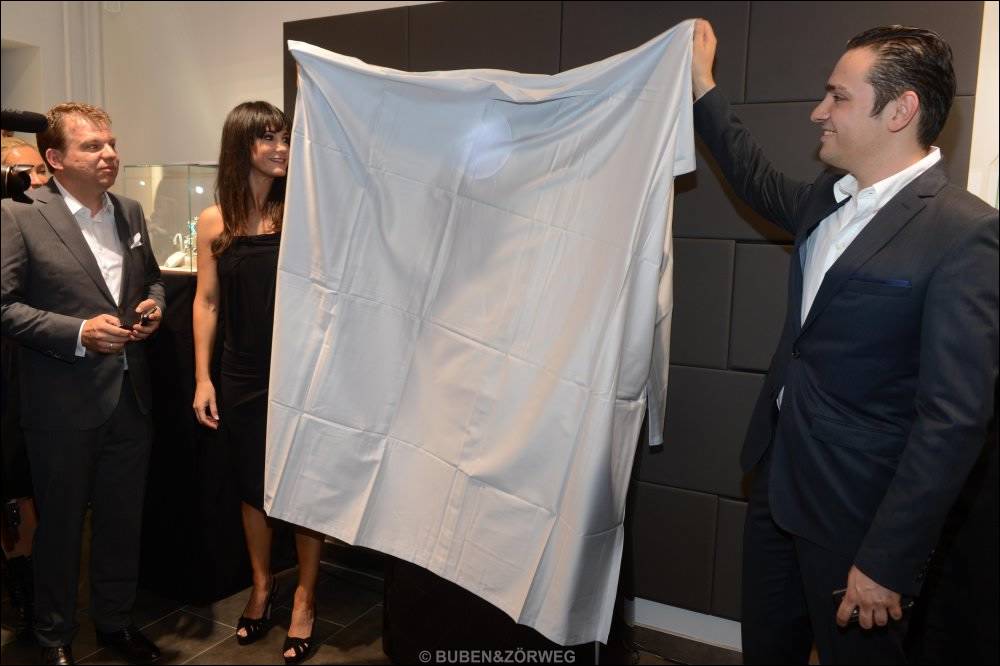 The BUBEN&ZORWEG boutique in Bleibtreustrasse 29 is located in the direct vicinity of Kurfürstendamm, known not least because of the establishments maintained there by luxury brands such as Louis Vuitton and Hermés. The unique masterpieces by BUBEN&ZORWEG are now another attraction on the popular shopping mile at the heart of Germany's capital city. Passionate lovers of fine timepieces are greeted in person by boutique manager Mr. Igol and have ample opportunity to marvel at the masterpieces by BUBEN&ZORWEG presented on fifty square metres.
Anschrift:
Buben&Zörweg Boutique Berlin
Bleibtreustraße 29
D – 10707 Berlin
Links: