Die neue LANGE 1 kommt in diesen Tagen in den Handel
Die LANGE 1 verbindet Geschichte und Zukunft von A. Lange & Söhne. Im Jahr des
200. Geburtstags von Ferdinand Adolph Lange ist ihr neues Werk das perfekte
Symbol für den Anspruch, sich immer wieder neu zu erfinden.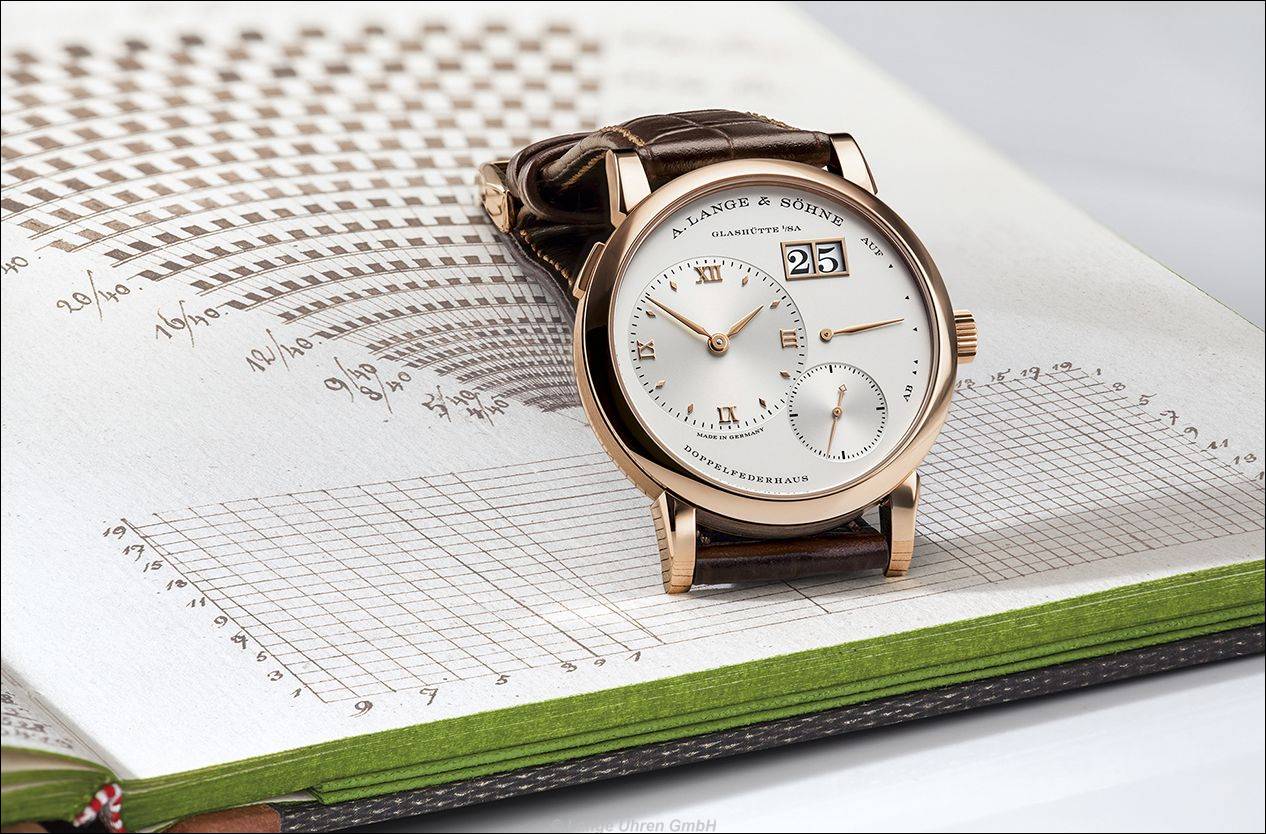 Der Traum von den besten Uhren der Welt und seine Erfüllung: die neue LANGE 1 in Rotgold auf Ferdinand Adolph Langes Skizzen- und Wanderbuch von 1837
Die Vision von den besten Uhren der Welt aus Sachsen reift auf einer langen Reise. Im
Jahr 1837 führt sie den gerade 22-jährigen Ferdinand Adolph Lange von Dresden nach
Paris, in die Schweiz und wieder zurück. Seine Beobachtungen und Ideen notiert er in
seinem Skizzen- und Wanderbuch. Das Kompendium dieser uhrmacherischen
Erkenntnisse und konstruktiven Ideen gehört zu den wenigen Dokumenten aus der
Anfangszeit seines Schaffens, die bis heute erhalten geblieben sind.
Sein Traum von den besten Uhren der Welt inspirierte auch seinen Urenkel Walter
Lange, der die Manufaktur 1990 neu gründete. Nur vier Jahre später wurde die LANGE 1
vorgestellt, die mittlerweile zur Markenikone geworden ist und in diesem Jahr in einer
neuen Version vorgestellt wurde. Während das legendäre Design unverändert blieb,
wurde ihr Innenleben technisch weiterentwickelt. Das Handaufzugskaliber L121.1 verfügt jetzt über eine exakt springende Großdatumsanzeige. Die Gangpartie besteht aus
Exzenter-Unruh und freischwingender Unruhspirale aus eigener Fertigung. Geblieben
sind dagegen das Doppelfederhaus für eine Gangreserve von drei Tagen sowie die
klassischen Gestaltungsmerkmale wie Dreiviertelplatine, handgravierter Unruhkloben
und verschraubte Goldchatons, die von thermisch gebläuten Schrauben gehalten
werden. Ab sofort ist die zweite Generation des Klassikers im Handel erhältlich.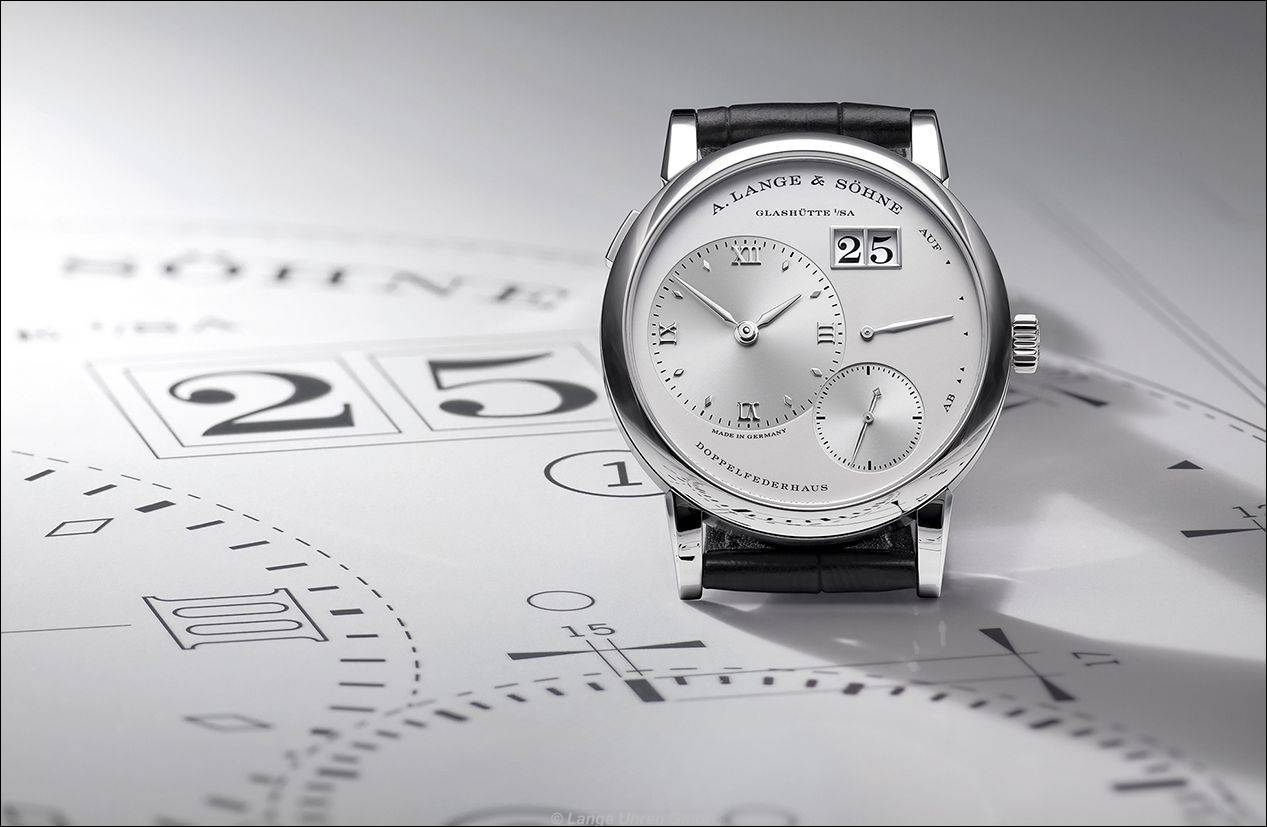 Ein klassisches Design und seine Umsetzung: die neue LANGE 1 in Platin auf einer Konstruktionszeichnung ihres Zifferblatts
Über A. Lange & Söhne
Der Dresdner Uhrmacher Ferdinand Adolph Lange legte mit der Gründung seiner Uhrenmanufaktur 1845 den Grundstein für die sächsische Feinuhrmacherei. Seine hochwertigen Taschenuhren sind bei Sammlern in aller Welt noch immer heiß begehrt. Nach dem Zweiten Weltkrieg wurde das Unternehmen enteignet, und der Name
A. Lange & Söhne geriet beinahe in Vergessenheit. Im Jahr 1990 wagte Walter Lange, der Urenkel von Ferdinand Adolph Lange, den Neubeginn. Heute werden bei Lange pro Jahr nur wenige Tausend Armbanduhren aus Gold oder Platin hergestellt. In ihnen arbeiten ausschließlich selbst entwickelte und aufwendig von Hand dekorierte und montierte Uhrwerke. Mit mittlerweile 51 Manufakturkalibern konnte sich
A. Lange & Söhne innerhalb von gut 20 Jahren eine Spitzenposition unter den besten Uhrenmarken der Welt sichern. Zu den größten Erfolgen zählen innovative Zeitmesser wie die LANGE 1 mit dem ersten Großdatum in einer Serienarmbanduhr und die ZEITWERK mit einer exakt springenden Ziffernanzeige von beispielhafter Klarheit. Beide Modelle sind mittlerweile zu Ikonen der traditionsreichen Marke geworden.
LINKS:
*****************************************************************************************************
Watch legend, second generation
The new LANGE 1 has arrived
The history and the future of A. Lange & Söhne come together in the LANGE 1. In the year that marks the 200th birthday of Ferdinand Adolph Lange, its new movement is a fitting symbol of the brand's determination to keep reinventing itself.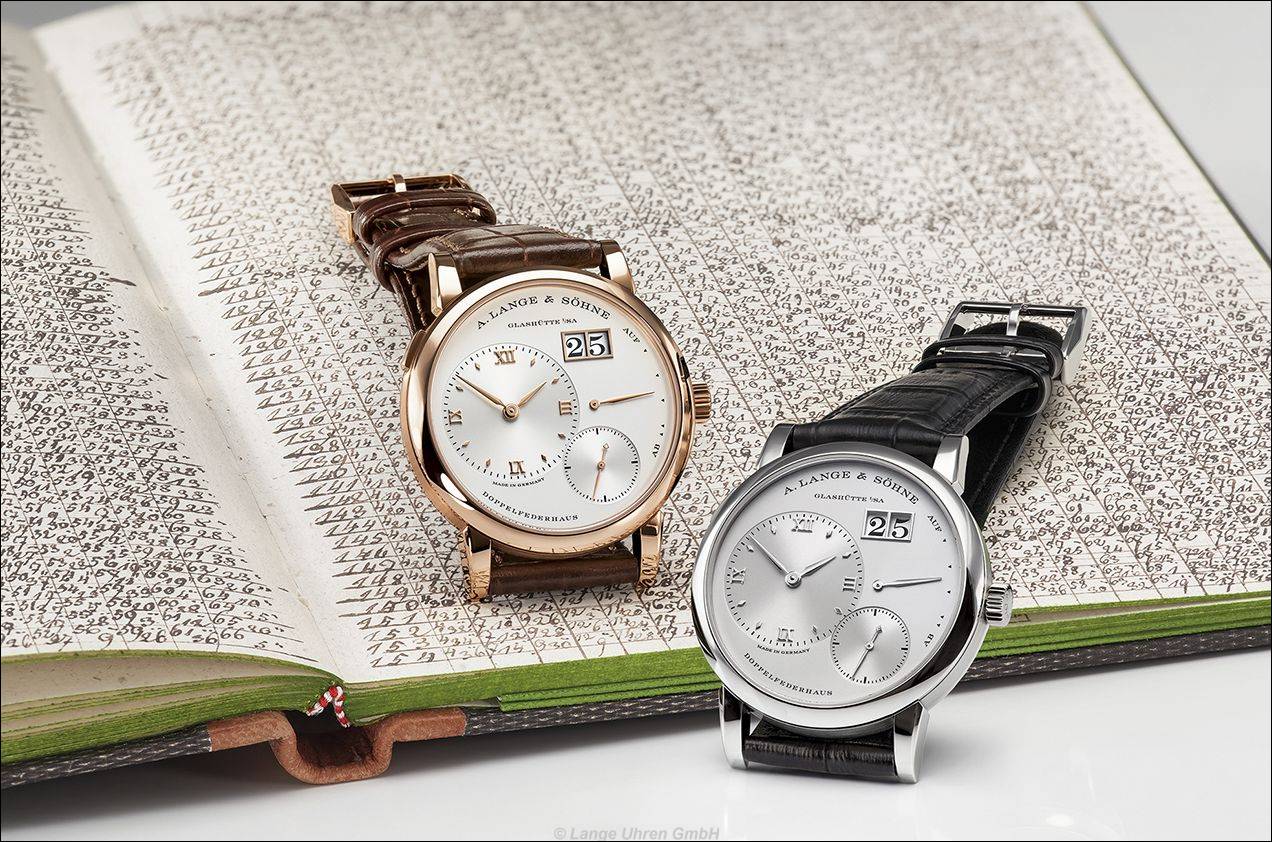 The vision of the world's finest watches from Saxony took shape during a long voyage. In 1837, it accompanied Ferdinand Adolph Lange, just 22 at the time, from Dresden to Paris, into Switzerland and back again. He recorded his observations and ideas in his journey and workbook. This compendium of horological insights and design concepts is one of the few surviving documents from the early phases of the gifted watchmaker's remarkable career.
His dream to craft the world's finest watches also inspired his great-grandson Walter Lange, who breathed new life into the manufactory in 1990. The LANGE 1 was presented merely four years later. In the meantime, it has become a brand icon, stepping forth again this year with a new version. Its legendary design has remained unchanged, but its inner life has been technically refined. The manually wound L121.1 calibre now features a precisely jumping outsize date display. Its escapement consists of a balance wheel with eccentric poising weights and a free-sprung balance spring crafted in-house. The calibre is still endowed with a twin mainspring barrel for a power reserve of three days as well as with classic hallmarks such as the three-quarter plate, the hand-engraved balance cock and gold chatons secured with thermally blued screws. The second generation of this classic watch is available immediately.
About A. Lange & Söhne
When Ferdinand Adolph Lange, a Dresden watchmaker, established his watch manufactory in 1845, he laid the cornerstone of Saxony's precision watchmaking. His precious pocket watches remain highly coveted among collectors all over the world. The company was expropriated after World War II, and the name A. Lange & Söhne nearly fell into oblivion. In 1990, Ferdinand Adolph Lange's great-grandson Walter Lange had the courage to relaunch the brand. Today, Lange crafts only a few thousand wristwatches in gold or platinum per year. They are endowed exclusively with proprietary movements that are lavishly decorated and assembled by hand. In a period of little more than 20 years, A. Lange & Söhne developed 51 manufacture calibres and secured a top-tier position among the world's finest watch brands. Its greatest successes include innovative time-keeping instruments such as the LANGE 1 with the first outsize date in a series produced wristwatch as well as the ZEITWERK with its supremely legible, precisely jumping numerals. In the meantime, both models have become icons of a brand rich in tradition.